Not only does Cline offer exceptional doors, but also a heavy-duty framing system. All frames come with a 1.75-inch profile design combined with the choice of a 5-or 6-inch frame depth. Standard frames are manufactured with an open-back design or an optional closed-back tubular style to meet those individual job specifications. Cline's frames feature 1/8-inch thick walls to allow for surfaced mounted hardware. Cline also has the ability to provide our frames with transoms and sidelites, open for glass, fixed panels, and removable panels. All frames ship knock-down and assemble effortlessly in the field. This unique design provides a sleek appearance where all mounting hardware is concealed.
Rated
5
based on
1
product reviews
Specifications for Cline Aluminum Doors, Inc.
Catalogs for Cline Aluminum Doors, Inc.
Videos for Cline Aluminum Doors, Inc.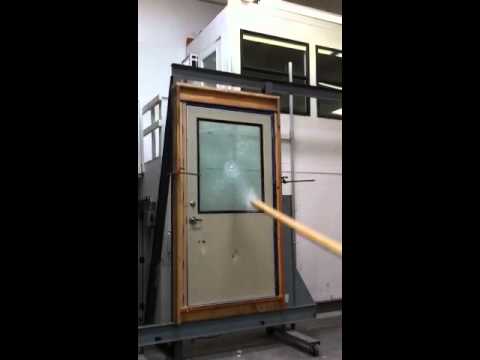 Cline Aluminum Doors, Inc. video of Cline-Series200-GlassImpact
2014-07-01