BHTT Series
The BHTT Hydraulic Tilt Tables series are heavy duty with deck sizes up to 120" x 120" and degree of tilt from 45 to 90 degrees. Capacities of these units range up to 6,000 lbs. Each product is electric hydraulic powered by a motor pump reservoir. The Heavy Capacity Tilter unit has an adjustable limit switch to control the tilt angle. internal high pressure gear pump with check valve, relief valve, pressure compensated flow control valve, solenoid valve, suction, and return filters make this series an efficient ergonomic work station piece of equipment.
Rated
5
based on
1
product reviews
Catalogs for Beacon Industries Inc.
Videos for Beacon Industries Inc.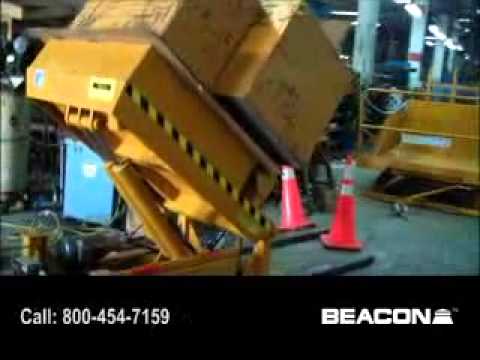 Beacon Industries Inc. video of Beacon World Class - Hydraulic Tilt Table - 800-454-7159
2015-04-20