Series 500SE
Cline's 500SE Series Door is designed with ventilation in mind. This stile and rail door is derived from a 5-inch door stile design. Within these tubes you can add a louver, flush panels, recessed panels, or glass. The 500 Series design is a favorite for generator rooms, electrical rooms, and computer equipment facilities. These tubes are 1/8-inch thick, providing reinforcement for commercial hardware. Held together with 3/8-inch tie rods, the 500SE Series is strong enough to handle your security needs, while also providing flexible airflow configurations. The 500BE Series Door can be manufactured more than 6 feet wide and 16 feet tall with optional monorail cutout for an I-beam hoist. This is the most versatile product manufactured at Cline Doors.
Rated
5
based on
1
product reviews
Catalogs for Cline Aluminum Doors, Inc.
Videos for Cline Aluminum Doors, Inc.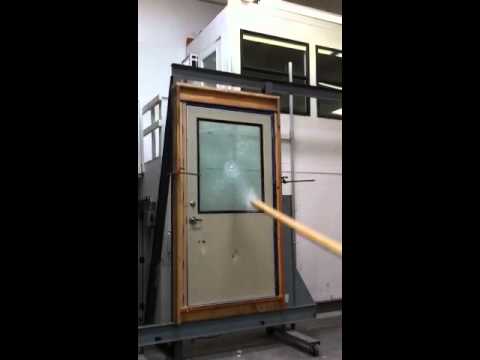 Cline Aluminum Doors, Inc. video of Cline-Series200-GlassImpact
2014-07-01