BDSL Series
The BDSL Upright Scissor Lift series is a high-travel, double electro-hydraulic lift. This Upright Scissor Lift is supplied with standard straight toe guards for surface mounting. If pit mounting is required, please specify when ordering, and beveled toe guards will be supplied at no charge. Call for optional electric toe guard pricing. This unit has a high-pressure gear pump and a hydraulic flow-limiter valve at the base of each cylinder. These models also feature safety restraint maintenance bars and mechanical upper travel stops.
Rated
5
based on
1
product reviews
Catalogs for Beacon Industries Inc.
Videos for Beacon Industries Inc.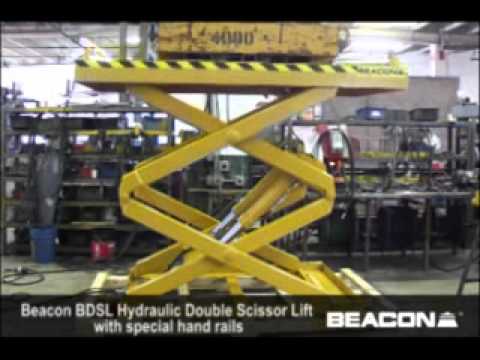 Beacon Industries Inc. video of Beacon World Class - Scissor Lift Platform - 800-454-7159
2015-04-20